Real Time Cloud Security Posture Management (CSPM)
Detect and resolve risk throughout the entire process of software development and deployment across AWS, GCP & Azure cloud
Mitigate Cloud Misconfigurations
SecLogic provides comprehensive connectivity to your cloud environment, offering unparalleled visibility and actionable context regarding your most critical misconfigurations. With this information, your teams can proactively and continuously enhance your cloud security posture.
Advanced Cloud Security Analysis with CSPM+
SecLogic's graph-based engine helps in identifying and prioritizing network and identity misconfigurations by focusing on the exposed resources first. This approach enables organizations to address the most critical issues first, ensuring a more secure environment.
This feature automatically assigns support tickets to the most appropriate agent based on their skills and availability. This helps ensure that each customer's inquiry is handled by the right person and reduces wait times.
A built-in knowledge base provides quick answers to frequently asked customer questions, reducing the workload on support teams and improving customer satisfaction.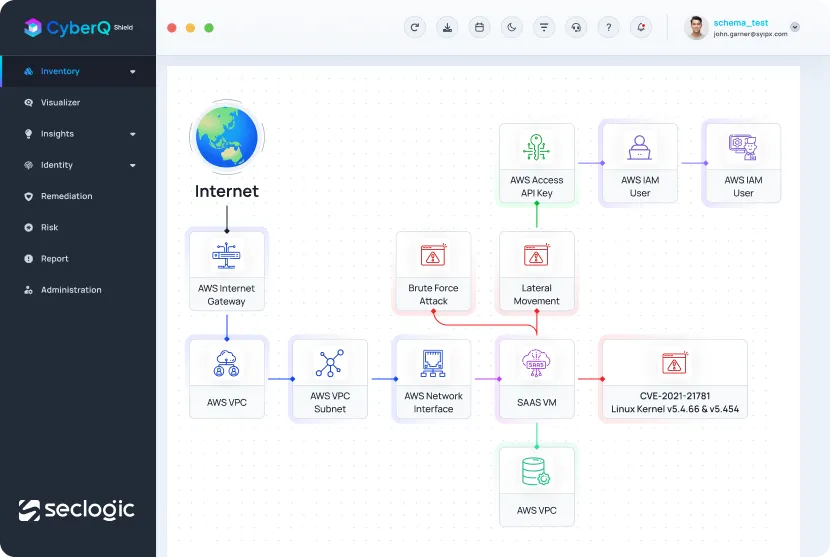 Automated Posture Assessment and remediation
Effortlessly evaluate more than 1,400 configuration guidelines that are consistent throughout runtime (AWS, Azure, GCP, Alibaba, OCI, VMware) and IaC (Terraform, CloudFormation, Azure ARM templates) with SecLogic.
Instantaneous threat detection and resolution
Identify misconfigurations in real-time and automatically remediate them using SecLogic's advanced system.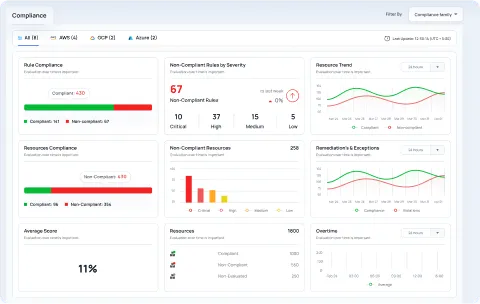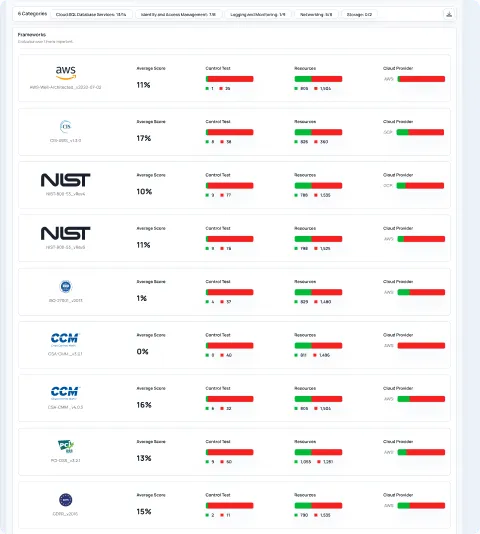 Ensure compliance confidently
Enable Real Time compliance monitoring
Assess real time compliance posture with built-in frameworks, including CIS, NIST, PCI DSS, SOC2, and HiTrust, automatically with SecLogic.
Create custom compliance baselines by duplicating or building new frameworks, and assign SecLogic's built-in or custom policies to them.
SecLogic's compliance overview provides a comprehensive view of compliance posture and helps identify vulnerabilities in multiple applications and frameworks in real time.
Meet Your New Partner in Cloud Security
Complete security for AWS, GCP & Azure Cloud.